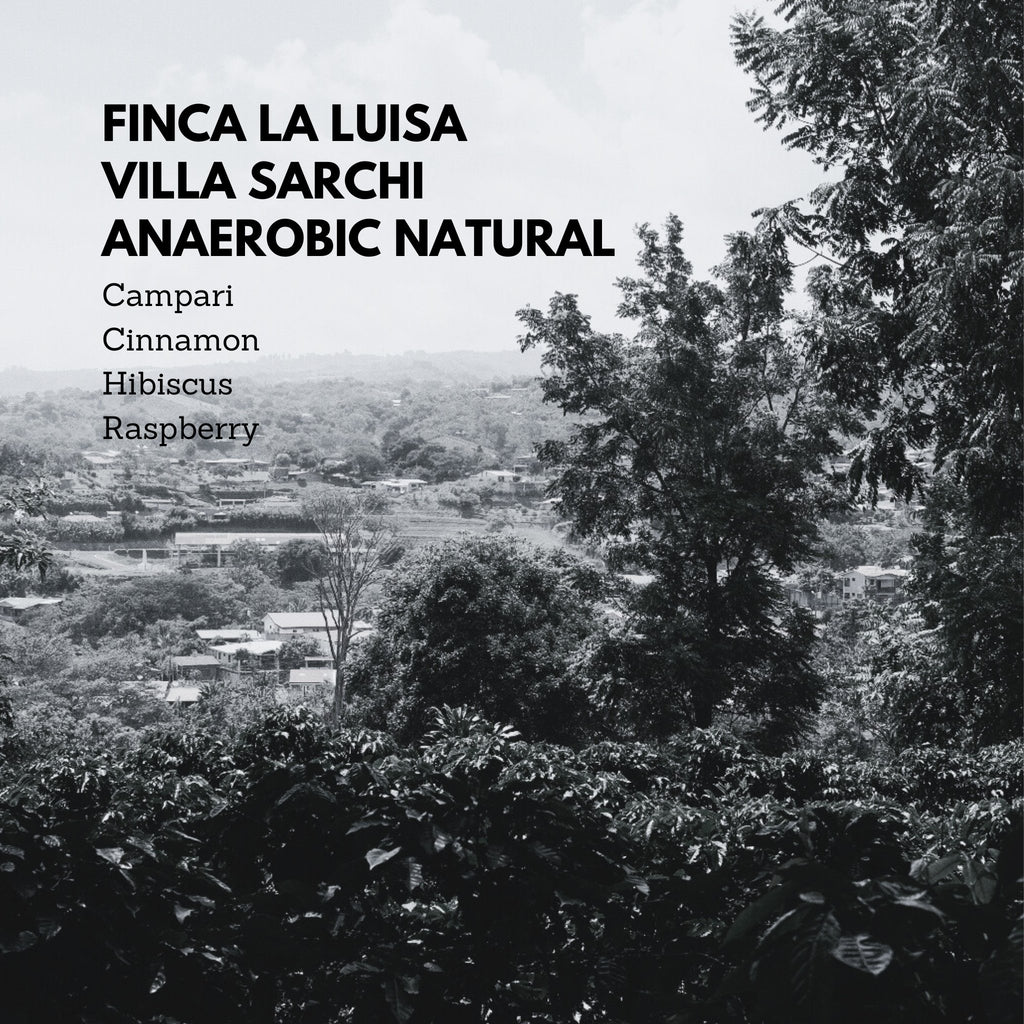 Campari, Cinnamon, Hibiscus, Raspberry
This one landed on MFC's radar at the SCA conference in Portland (two acronyms in the first sentence of a coffee description has to be a marketing faux-pas). It's pure Villa Sarchi, a naturally occurring mutation of the Bourbon tree, and it comes from Finca La Luisa. La Luisa is the farm that discovered the varietal. It first sprung on their soil, and they introduced it to the specialty world. In other words, this isn't just a Villa Sarchi—it's the Villa Sarchi, direct from the OG farm that started it all. It also happens to be one of the cleaner anaerobics you're likely to find. No wild fermentation. No malty funk. Just ferment-free complexity. 
The cup coffee opens with Campari. Yes, Campari. The ruby red Italian liqueur. It's bracing, bright, bitter in the best way. As the temp drops, the Campari bows to a duo of cinnamon and hibiscus. The pairing seems a natural extension of the Campari, but also diverts the cup into new herb and spice territory. The mouthfeel has just the right amount of heft, and the final impression is a dry cup, aligned with certain styles of wine or vermouth.
If you've never tried a Villa Sarchi coffee before, this is your bag. If you have, it's also your bag. In fact, there are very few people for whom this bag will not be theirs. It's that good.