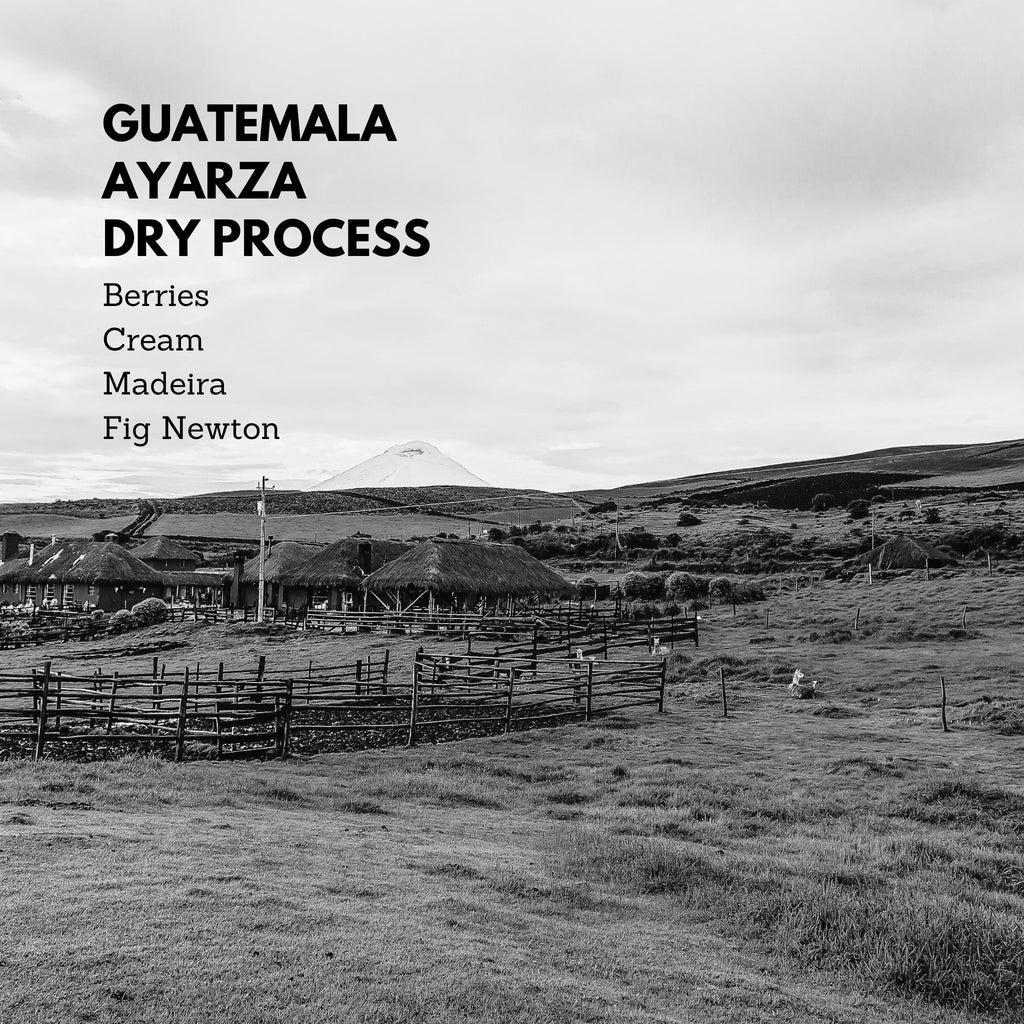 Berries, Cream, Madeira Wine, Fig Newton
Guatemala isn't known for natural processes—this brew just might change that. It hails from the El Porvenir Cooperative, a group of nine families and twenty eight farms from Laguna de Ayarza, in South East Guatemala. El Porvenir has gained a following in recent years for its Ayarza Wine Series, coffees that display clear winelike notes. This happens to be a part of that collection, and it fits the bill wonderfully.
Berries open the cup, a muddled medley that sets an inimitable tone. The flavor coasts on a hint of cream, both in texture and taste. As the cup cools, winey notes emerge, a bit of light ferment redolent of Madeira wine. Fig newton closes the cup, creating a long, lasting finish.
Region - Laguna de Ayarza, Guatemala
Process - Dry (Natural)
Producer - El Porvenir Cooperative
Varietal - 

Yellow Catuai, Caturra, Bourbon

Altitude - 1,500 MASL
Best for:
Pour Over
Aeropress
Drip Machine
French Press
Single Origin Espresso
Unless otherwise stated, all coffees are sold in 12 oz quantities.