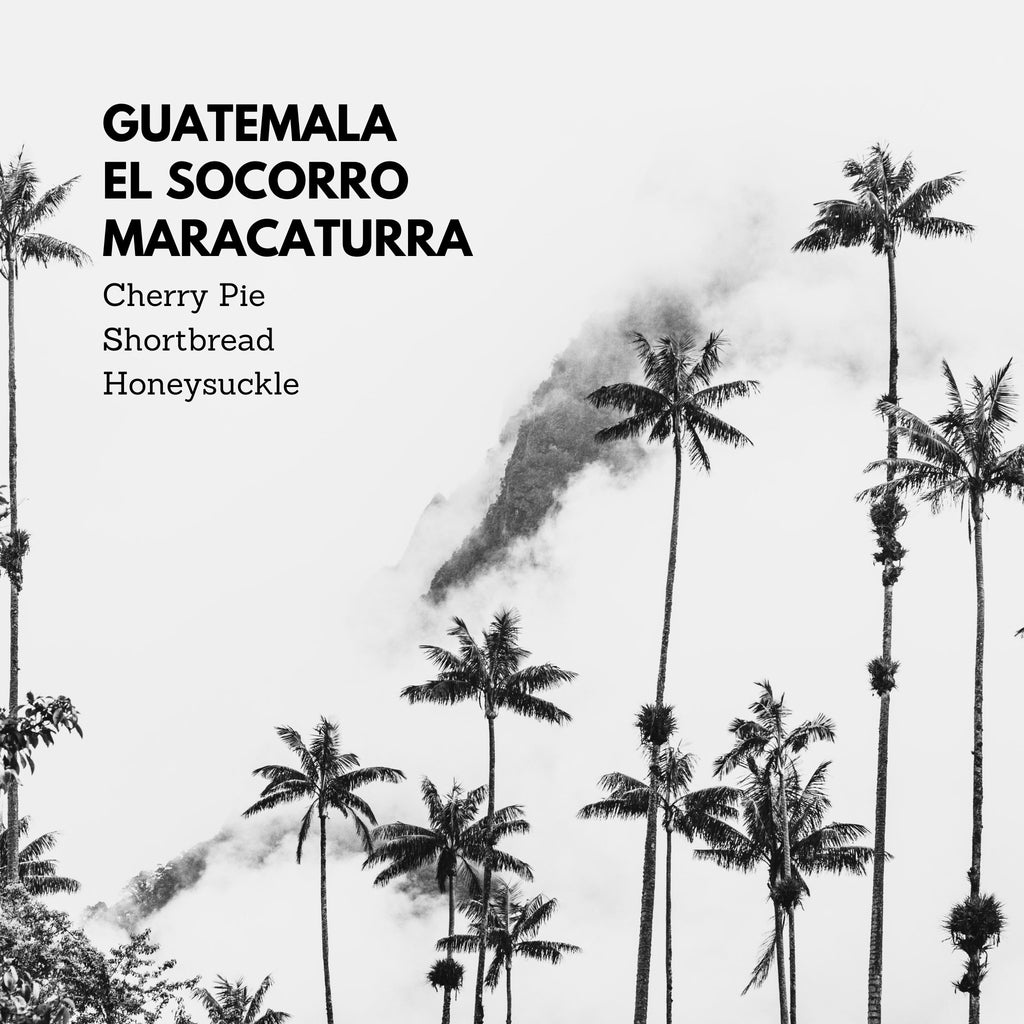 Cherry Juice, Shortbread, Honeysuckle
El Socorro just took gold in Guatemala's 2023 Cup of Excellence. In 2020, it also placed first. And in 2021, it walked away with a second-place finish (hang your head in shame, Socorro). It's probably the most decorated farm in Guatemala, which makes it among the most decorated worldwide. 
You may have heard of Maracaturra, but in case you haven't, here's a primer. There's a tree called Maragogype, which produces some hilariously large beans that tend toward sweet, delicate flavors. There's another tree called Caturra, which boasts a phenomenal balance between sweetness and acidity. In the late 1800s, Mother Nature saw fit to fuse those trees. The result was Maracaturra, a rare hybrid varietal that walks a tightrope between sweet and bright. You don't find Maracaturra often, particularly in Guatemala, but El Socorro planted some years back, and the offering has gained a cult following.

This coffee opens with a sparkly hit of cherry juice. It's not overly sweet, not at first, anyway, but it sets the table for the delectable dessert-like note that follows. The shortbread in this one comes in the form of flavor and mouthfeel. It's got the dessert's grainy sweetness, and the impression somehow lends a telltale buttery quality to the mouthfeel. Rounding out the profile is a wonderful hit of honeysuckle. It's a restrained flourish that rises on the cool, lending just the right dash of complexity. When you put everything together, the gestalt ends up being a bit like a cherry pastry—pie in particular. 
Farm - El Socorro
Region - 

Palencia, Guatemala Department

Varietal - Maracaturra
Process - Washed
Altitude - 1,700 MASL
Best for:
Pour Over
French Press
Drip Machine
Aeropress
Bright, Non Dairy Espresso
Unless otherwise stated, all bags are sold in 12 oz quantities.