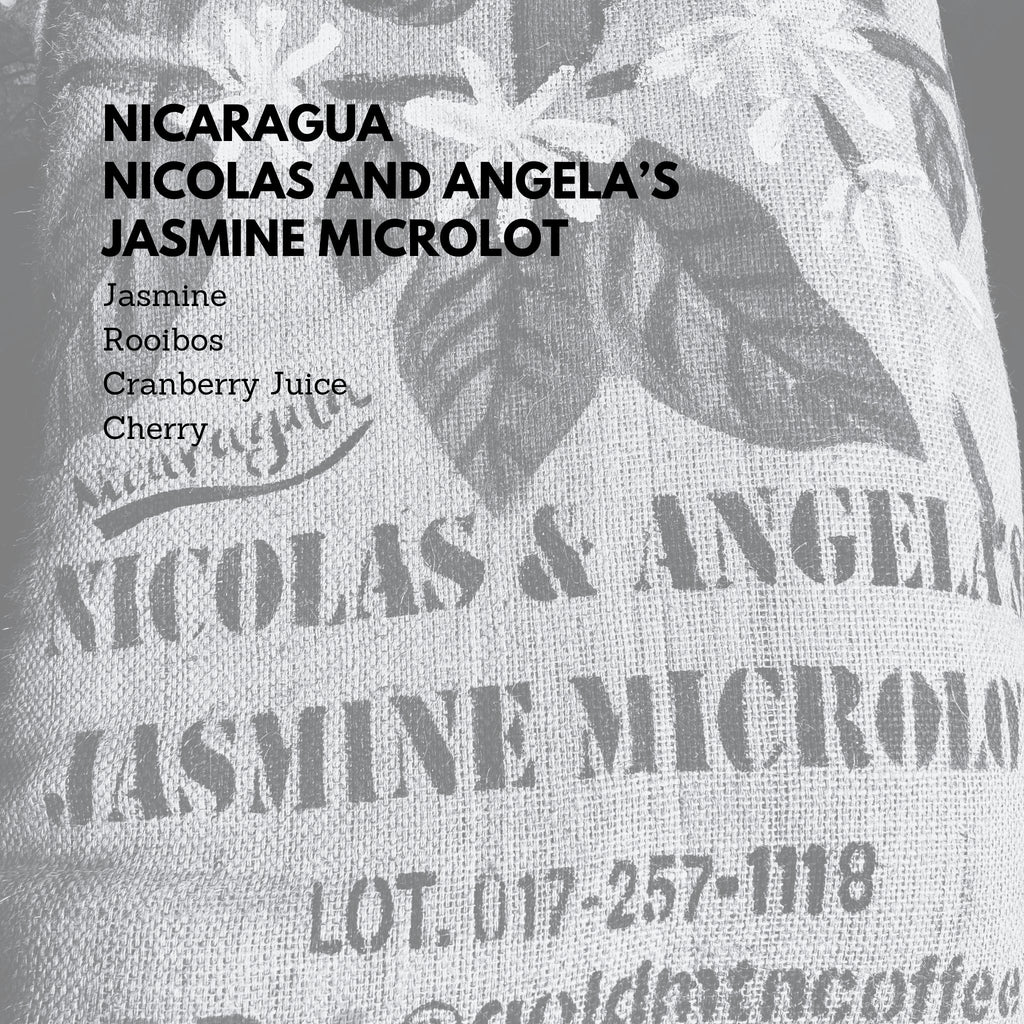 Jasmine, Rooibos, Cranberry Juice, Cherry
This lot comes from El Porvenir, a tiny finca tucked into Nicaragua's most celebrated coffee-growing region, Jinotega. Porvenir is a family-run operation helmed by a husband/wife duo named Nikolas and Angela. The coffee is one hundred percent Red Catuai, a varietal known for its sweetness and acidity. It's also a washed brew with clean notes and clear tones. But the real magic is its sharp-shooter quality. It doesn't just hit its flavor notes; it nails them with the precision of a marksman.

Naming your coffee "Jasmine Microlot" is dangerous because it primes the drinker to expect a Jupiter-sized Jasmine note. I'm pleased to say this one delivers. The cup opens with a bold expression of that delicate floral. I also catch a touch of rooibos up front, which makes for a bracing, unusual opener. The mostly malic acidity bends into something like cranberry juice as the cup cools. There's also some lovely cherry sweetness and a hint of lilac. It's an extraordinary brew, not just for its standalone flavors but for how it reps its genre—the classic washed coffee. With progressive processes like anaerobics hoovering up all the attention these days, it's easy to overlook the elegance of a washed cup. This coffee seems on a mission to remind its drinker that the washed category is no slouch. It is the specialty world's most used and reliable method for a reason.
Region - Jinotega
Farm - El Porvenir
Producer - Nicolas and Angela
Varietal - Red Catuai
Altitude - 1,400 MASL
Best For:
Pour Over
Aeropress
French Press
Drip Machine
Unless otherwise stated, all coffees are sold in 12 oz quantities.